The Culture of Comfort and the Development of Sustainable Mobility Infrastructure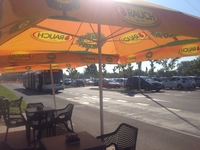 As is the case with most cities, Ljubljana is faced with numerous traffic-related problems that overwhelm the city's infrastructure and represent a threat to the environment as well as people's health.
The paper, prepared by DriveGreen's researcher Tatiana Bajuk Senčar fort he Bulletin of the Slovene Ethnological Society, presents a short study on conceptions of comfort in light of the changes made to parking infrastructure and parking rates, focusing on the introduction of the P+R (Park and Ride) system and its influence on drivers' mobile practices.
Link to the article (in Slovenian).