Report from the panel discussion in Ljubljana's City Hall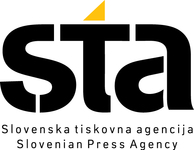 On 13 September 2016 the Slovenian Press Agency (STA) published a report from the panel discussion on sustainable mobility, which included Dan Podjed, DriveGreen's principal investigator. The event, held in Ljubljana's City Hall, discussed the positive impact of sustainable mobility for the environment and health. Benefits are enormous, the speakers agreed; however, sustainable mobility should be more strongly promoted by development of infrastructure in Ljubljana.
Link to the report (in Slovenian).